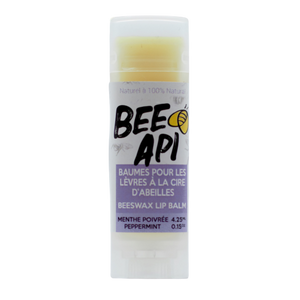 Our lip balm is made of 100% pure beeswax, virgin coconut oil, sweet almond oil, castor oil, vitamin E oil, rosemary oleoresin extract and a drop of peppermint. Our recipe does not use any allergenic or harmful product such as lanolin or paraffin. Our lip balm is so safe that you can eat it.
Use our lip balm on your chapped or cracked lips. It will nourish your lips while providing a lasting water protection. Our lip balm will soften and make your lips appear suppler. 
Avoid placing near a heat source.